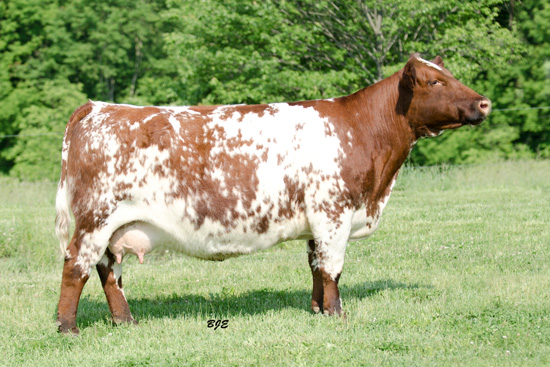 KSD American Star
Reg. *x4093531 | THF/PHAC
ALM Chiller ET X KSD American Princess 083
Body mass, fleshing ability and muscle blended with ideal structure, hair and udder quality. A rare female that will be a leader in our program.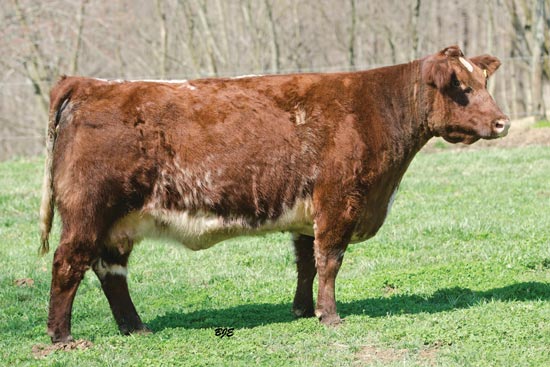 Jake's Sierra 211S
Reg. *4135956 | THF/PHAF
FSF Proud Jazz X Jake's Natalia 285N ET
This unique and proven breeding piece is the dam of the hottest Shorthorn bull in the business, FSF Starburst. She offers a rare combination of extreme depth and fleshing ability on a moderate frame while maintaining style, balance, hair and udder quality.
Owned with Farrer Stock Farms, IN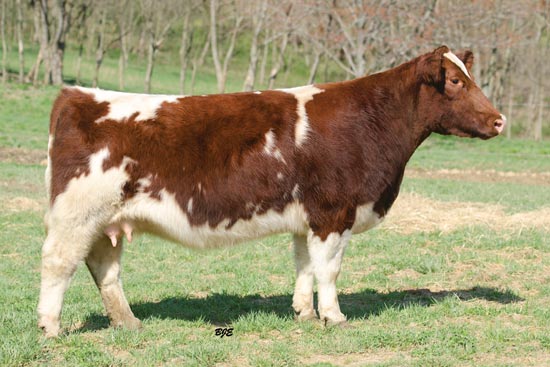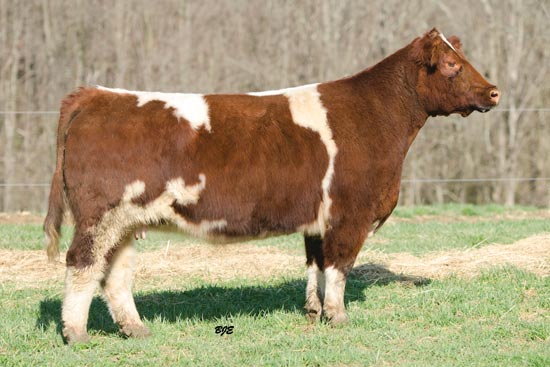 NPS Mary Rose 812ET
Reg. *x4141834 | THF/PHAF
CF Solution X ET x NPS Mary Rose 777 ET
A powerhouse, young donor with a hard-to-find combination of our type of stoutness and style plus a limited, yet well-proven lineage. She is a leader in terms of bone, balance, and proper structure. Her first calves are on the ground now and embyros are available.
Rose Lass 03
Reg. *4080598 | THC/PHAC
4D Double Vision X Rose Beauty 98
Absolutely as stout and powerful as Shorthorn cows come! This proven favorite has produced several favorite calves and continues to produce as well as any cow in our program. Her calves are customer favorites and her consistency is remarkable. Rose Lass 03 works great for stouter purebreds and club calves.